The right e-bike for you depends on your specific needs. So we'll first look at the kinds of e-bike you can buy in Ireland, and evaluate each by use case. We'll also consider brands, sizing, and how much you need to spend to get the quality and performance you want.
Mountain E-Bikes
Suitable For: Off road riding.
Single-track trails.
Mountain e-bike competitions.

Typical Price Range: €3,000 upwards
Example: Gepida Ruga Pro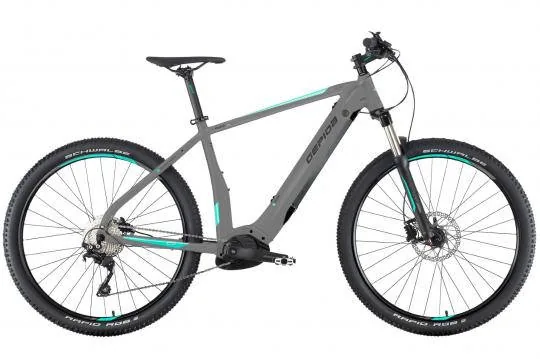 Mountain bikes can handle the roughest terrain, rolling over rocks, roots, and jumps, and mountain e-bikes are no different. To accomplish this task, they have wide, knobby tires, and long-travel suspension. There's really nothing else that can manage the job of rolling over the biggest bumps at high speed without damage. So for real mountain biking, an mountain e-bike is the only e-bike for the job.
Mountain e-bikes can also be used on-road, but they will be a little slower than other kinds of e-bike due to their knobby tyres and suspension. On the other hand, the power of an e-bike motor means you can still comfortably move along at a good pace. So if you just really like the idea of a mountain e-bike then it can still work great for on-road use. And of course, mountain e-bikes will get you over Ireland's roughest pothole-riddled roads like no other e-bikes can.
Price-wise, genuine mountain e-bikes land higher on the scale, starting at around €3,000 for a high-quality model. This is because they must be built to handle the severe thumps of off-road riding. Mountain e-bikes are normally fitted with the best performing motors such as the Bosch Performance CX. This motor will allow the e-bike to negotiate the tough terrain encountered on gravel tracks, mountain trails and even mud.
Road E-Bikes
Suitable For: Riding on smooth tarmac.
Cycling club training rides.
Increasing distance in training rides.

Typical Price Range: €3,000 upwards
Example: Orbea Gain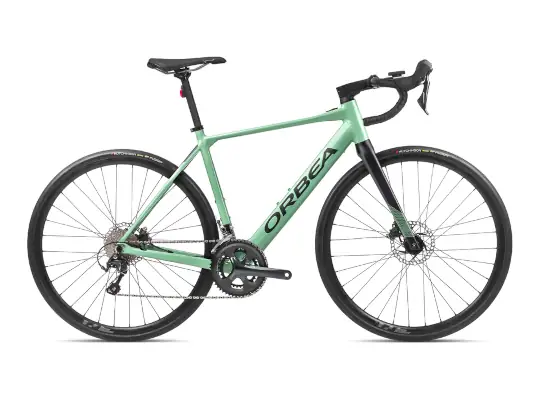 Road e-bikes are at the totally opposite end of the spectrum from mountain e-bikes. Just like road bikes used in competitive cycling the focus of the design is entirely about speed. First up is the tyres: On a road e-bike these will be hard, smooth and narrow. Secondly, a road e-bike cuts out the suspension. Both of these factors help you to reach the highest speed. But this speed gain comes at a cost: Road e-bikes can feel very harsh on bumpy Irish roads. Road e-bikes also place you in a more forward riding position. Once again, the benefit is speed, while the trade-off is less comfort.
Road e-bikes are best for those who currently cycle a road bike and want to add some electric zipp to their ride, especially uphill. They're also a great option if you're in a cycling club but struggle to keep up with other riders in your group. Road e-bikes wouldn't be my first pick for commuting – at least not unless the road to your workplace has very smooth tar, or if you already commute using a non-electric road bike and just want to arrive without the sweat.
Road e-bike manufacturers like traditional road bike manufacturers tend to focus on high-end components and lightweight frames. This results in many road e-bikes being at the higher end of the price scale.
Hybrid E-Bikes
Suitable For: Town and rural commuting.
Cycle touring and exploring.
Some off road cycling, eg. gravel paths.

Typical Price Range:
With hub motor – €1,700 upwards
With centre motor – €2,500 upwards
Example with centre motor: Gepida Reptila 1000
Example with hub motor: DaVinci Rear Hub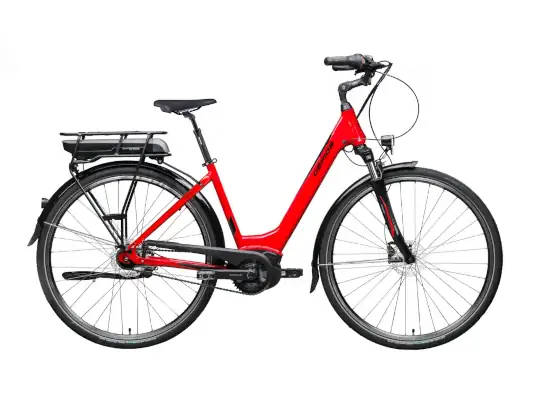 A "hybrid" e-bike is something in-between a mountain e-bike and a road e-bike. More specifically, it has wide but smooth tyres, front suspension, and a relaxed (upright) riding position. Hybrid e-bikes are designed to be very comfortable to ride.
Hybrid e-bikes are great for commuting, exploring, and pleasure riding. They will take you over just about any road you'll find in Ireland, including gravel surfaces. You can even take most hybrid e-bikes for some mild off-road cycling. Yet hybrid e-bikes achieve all this while being very close to as fast as road e-bikes.
Overall, hybrid e-bikes are the most practical option for most people in Ireland. For this reason, most of the e-bikes we stock at Donegal E-bikes are hybrid models.
A decent hybrid e-bike with a hub motor can be bought for around €1,700. If you live in less hilly areas like the midlands of Ireland this type is perfect for you. In area with steeper hills such as the west coast of Ireland a mid-drive hybrid e-bike is a better option. This is because mid-drive motors can deliver much more torque to your wheel than hub motors. In Ireland, mid-drive e-bikes with a Bosch drive system start from around €2,500.
Other types of E-bikes
Like other folding bicycles these e-bikes can be folded to make them easier to carry and store. They are very convenient for weekend trips, etc. It should be noted that they are heavy compared to other folding bicycles.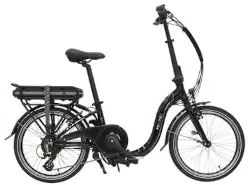 An ebike for two! Tandem ebikes typically come with high-performance motors (like you would find in a mountain ebike). This is so the e-tandem has plenty of power, even with two riders on-board.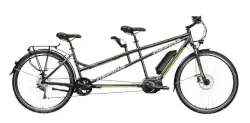 If you need to transport small to medium loads over short distances, cargo e-bikes are often the perfect solution. This is especially true in larger towns and cities. Many towns in Ireland are rapidly increasing the number of cycle lanes, making them a very good choice.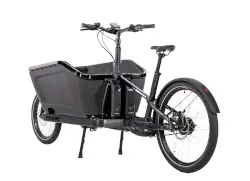 These are essentially a variation on mountain e-bikes. The big difference is that fat e-bikes have very large (fat) balloon type tyres. This makes them very suitable for cycling in wet or soft ground.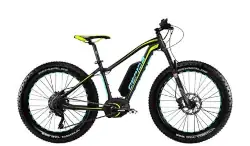 What's The Best E-bike Brand to Choose?
Just because a manufacturer is well known does not mean that their bicycles are better. In fact, some smaller manufacturers consistently produce top-quality bikes and e-bikes. You see, it's all about the components! Here's why:
Most bicycle and e-bike manufacturing around the world works in the same way. Manufacturers buy ready-made parts from suppliers, and assemble them. Whether the assembly is outsourced or done in-house, the quality of components determines the end result…
Regular Bicycle Component Brands
By regular bicycle components, we mean everything you'd find on an ordinary bike, as well as an ebike. Think brakes, chains, and gears. Japanese giant Shimano dominates the space. All Shimano components are of reasonable quality (they certainly don't make any junk), but the performance varies from their entry level components (e.g. Tourney range) to the high end (e.g. Deore XT). Other component manufacturers include Magura, DT Swiss, Sram, Tektro, FSAs. All of these companies also have some decent offerings.
If you're used to cycling, you may know an ebike with top-quality components just by the "solid feeling". The brakes are powerful. The gears are responsive. The ebike feels sturdy. The motor is powerful yet smooth. Which brings us on to drive systems:
E-bike Drive System Brands
Drive systems make ebikes go. And they've come a long way over the last decade
Battery range has improved
Motors are more powerful and responsive
Reliability is higher than ever
Much of the improvement has been driven by German company Bosch. Bosch has established itself as the world leader in the manufacture of e-bike motors, batteries and displays. Not only that but they provide what is almost certainly the best back up service in the business.
At Donegal E-bikes, we mostly stock e-bikes with Bosch drive systems. This is good for both our customers and us. Most importantly, Bosch drive systems rarely give problems. And when they do, Bosch have always been helpful and quick to fix the issue. Not to mention they feel great to cycle. Other manufacturers of good quality e-bike drive systems include Yamaha, Brose, Shimano and Panasonic.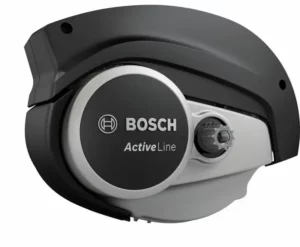 How Much Should You Spend on an E-bike in Ireland?
The cheapest e-bike we sell at Donegal E-Bikes is the DaVinci rear hub drive retailing at €1699. That's the lowest-priced bike which offers a quality standard that we're fully confident selling. If you opt for a mid-drive motor the minimum we would recommend spending is around €2,500. This will allow you to buy a bike with a Bosch drive system and good quality brakes, gears, etc.
If we were to recommend what we regard as the perfect e-bike with top quality Shimano components, and a Bosch Drive system, it would be the Gepida Bonum Edge. As an e-bike suited for the full range of uses in Ireland it is just about perfect. With Shimano Deore 10-speed derailleur gears the price is €2950, with Shimano Nexus 8 speed hub gears it is €3,050.
And remember, you can save up to €762 on our entire ebike range with the cycle to work scheme.
Need trusted ebike advice? Just call +0874522580 or visit us in Carrick, Co Donegal. We look forward to hearing from you!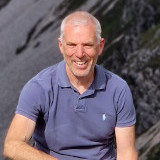 As founder of Ireland by Bike and Donegal Ebikes, Seamus has over ten years' experience in cycling tourism, bicycle maintenance, and sales.
He enjoys outdoor pursuits, especially cycling and hiking.